tetslog archives

Spring 2006
Fall 2005
Summer 2005
Spring 2005
Fall 2004
Spring 2004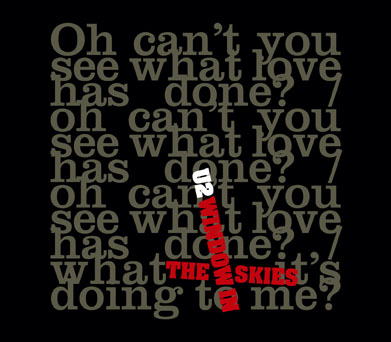 12/23/2006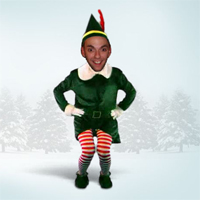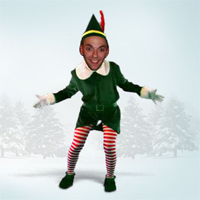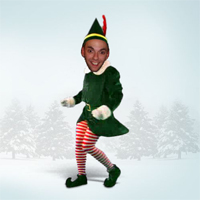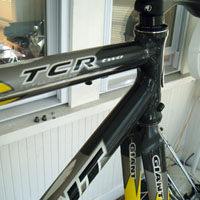 Cheeeep!! Bike 4 Sale!
Fall 2006
December 23, 2006
To continue the obsession. . .

I just had to update everyone on the release of a second video for U2's new single Window in the Skies. This time, it's a historical montage of U2's history, which fits in nicely in promoting their most recent best of CD as well as their coffee table book, U2byU2. It's an awesome book that, if I had a nicer apartment, would definitely sit prominently on a coffee table. However, the book instead sits on a bookshelf safe from damage.

I'll be in L.A. next week and get back to Boston in time for New Years. I'm not entirely sure what the plan for New Years Eve will be, but I'm sure it will be fun. Have a happy holidays everyone and maybe I'll blog again before the new year. Otherwise, see ya in 2007.
December 18, 2006
continuing to obsess. . .

U2 wrapped up their world tour in Honolulu last weekend with a huge show that had Pearl Jam as the opener, and special appearances by Green Day's Billie Joe Armstrong and Pearl Jam's Eddie Vedder and Mike McCready. Cool show, wish I could have gone, but probably better in the long run for my academic career here at the GSD. One of the highlights of the show included a rendition of Neil Young's "Rock'in in the Free World." Listen to it here.

If you're wondering, my bike ride went well last week. I still feel some incredible back stiffness due to the new bike position, but otherwise things were good. My legs were of course pleasantly tired. The wheels stayed true and I averaged 17 mph which I think is pretty good considering the fact that I had a pretty steady head wind for most of the way out to Concord. I definitely need to regain some of my endurance however if I intend to do more riding this Spring when the weather really gets better.

Actually, I take that back. I hope the weather is rotten, so I don't feel bad about being inside working on thesis all day. Also, I'm intending to be a TF again for the undergraduate course in Japanese architecture. It should be fun. Lots of work, but still fun.

Also, check out my friend Kirsten's blog. She also has Jorge as a thesis advisor and is travelling to Rome and Istanbul for her site research.
December 16, 2006
The obsession contiues. . .

If you haven't already seen it on youtube, check it out:
Window in the Skies Video

It's a very cool concept for a video. It never explicitly shows the band performing the song, instead it's a a plethora of images montaged together to make it appear as though all these other musical greats are singing the song. Albeit some of the lip-syncing is a bit off, but it's still a pretty impressive editing job especially when they can get the musicians, like the drummers and the pianists to match up with the actual song. I imagine it's a bit of a tribute to all these other performers as well.

I installed my wireless bike computer to the new bike yesterday as well as re-trued the wheels. I hope that they stay straight this time. The weather's a bit cold, but for mid-December, unbelievably nice out. So, without further ado, I'm going on a bike ride. Later.
December 11, 2006
The GSD is currently buzzing with activity as Final Review week looms in the near distance. Every year, it's the same thing: shells of people sitting intently at their work stations, madly clicking, cutting and CADing at their computers. Sleep is nearly non-existent at this point and I fondly remember a time where 3 weeks before my final review, I would construct a sleep schedule. The sleep schedule, a culmination of years of experience at how long it takes to build a model, finish section drawings or complete a collaged rendering, dictates how much time will be allocated for sleep. Here's an example:

Final review is 8 days away, that's 192 hours, or 24 average working days. . . more than enough time to finish a whole scheme if need be. But that's if you don't sleep. You can bet that for the final two days leading up to the review you won't be sleeping. This is also when you decide if you want a few hours of rest before actually presenting your project, to, if you want, take a shower and freshen up; it's highly recommended that you at least take a shower. For this example, let's assume a 4 hour nap before final reviews begin, which is generally 10 a.m. (you can also assume that if you want, you can nap in the back of the room while other people present, but it's not recommended. I've done it, but not out of choice, sometimes it just happens. . .) This means that two days before final review, you should get a good solid 10-12 hours of sleep. Before that you might sleep 4-6 hours, depending upon how far along you're doing.

At the week before the review point, it's good to simply figure out how much work still needs to be done and how much sleep you can afford. If you have a lot of work to still accomplish, you might be able to give your self 24 hours of sleep for the next 7 days. You could think of going on a 4-2-6-2-10-0-0 plan. Alternatively, you can space out the sleep more evenly for a 3-3-3-8-3-1-3 plan. There are many options and much of it depends on how well you can sleep for short periods of time. Sleep doctors may fundamentally disagree with these schedules, but sometimes there's just no other way to finish all the work necessary.

Thankfully, I'm not in this situation this year. Instead I'm making goofy photoshop collages of people in front of the newly opened ICA and putting Johnny's mug shot onto a dancing elf. No, seriously. Check it out.

I have a little over a month before my Thesis Prep document needs to be turned into my professor. I feel like I'm in pretty good shape as I have a pretty solid program outline, a site, and a fairly wordy document. On a side note, instead of Word, Micro$oft's proprietary word processing application, I've been using Pages, Apple's alternative. SO MUCH BETTER. None of the crazy auto formatting that Word does for you, much better templates and font styles. Thing just work better. You don't have to search through menu after menu after menu to find a feature to turn on or off. I highly recommend it. Actually, I recommend anything not Microsoft, but that's just me.
December 3, 2006
For nearly the past week, I've been somewhat obsessed with the new U2 song, Window In The Sky. This weekend, I finally picked up a live version of the song and it sounds awesome. So, seeing as I haven't really done a song of the week recently, I think this marks a good song from which to start it up again. U2 are currently finishing up their world tour, which because of family related illness was postponed for the last 8 months. They began in Australia, then to New Zealand and they are currently in Tokyo, which is where the live track was recorded. Next week they will finish up their tour in Hawaii, with none other than Pearl Jam as the opening act. How big of a band do you have to be for a band like Pearl Jam to open for you? I don't know, but it's too bad I'm gonna miss that show. . . can't wait to find a bootleg of it.

It's nearing the finish line for this thesis document stuff; I've been working fairly slowly for the past few weeks, what with Thanksgiving and all. But I'm now beginning to ramp up the effort as I'm realizing that there is still much to be done. I don't meet with my thesis advisor for another week, but I'd like to have a fairly complete draft of the document done by this week. Of course, I've been saying that for the last week and a half and it has yet to materialize. . .
November 29, 2006
There are only a few songs that I've enjoyed after hearing for the first time and off the top of my head, I can't think of any of them right now, but I'm sure there have been some catchy pop songs in the past that I've enjoyed at first and then hated after a while. Not so with U2's new song, "Window in the Sky." Since it's U2, I know that I'll continue to enjoy it if not like it more and more as I get accustomed to it and learn the lyrics etc. etc. If you haven't heard it yet, check out this video someone made for it on youtube.com. I just bought their new compilation of greatest singles called U2-18, and while they are all songs that I've heard before, I really wanted to buy it so that I could hear this song as well as watch the DVD that came with it. Cool stuff. It also includes the single that they recorded with Green Day covering the song, "The Saints Are Coming." But "Window in the Sky" is the better of the two new songs by far. Still getting better.

I've nearly finished up the cataloging job I started last semester, worked on over the summer and working on during this past semester as well. I would have completely finished it today, however, the server that we work off of in the Visual Resources Department went down (along with the email server. . . but that's a whole 'nother story) so I couldn't finish up the last bit necessary to upload the images to the web. The reason I mention this is because the server seems to go down quite frequently. Usually when the weather is bad. The weather was kinda nasty today, so naturally the server went down. Hopefully it won't go down again tomorrow or shall I say, I hope the weather is nice tomorrow so that I can work. . .

What's great about the digital depository is that anybody can preview these images (I've been working primarily with slides of Japanese architecture donated by one of the GSD professors Mark Mulligan) on from the web rather than having to come in and view the slides physically. If you want to make a powerpoint presentation with the images, you don't need to scan them in etc. etc. Of course you need to be Harvard affiliated to get the full size versions of the images, but you get the idea. It's a great resource for the school and I kinda wish I knew about it when I first got here. If you want, check out some of the stuff I've cataloged so far by going here: VIA

search for:
ito yatsushiro or
kan izue

there are other great japanese architects you can look up too of course. . .

The job is great, but the server goes kaput quite frequently, which is rather annoying. I also get to continue working down there, which is great cause the people down there are nice, even though the basement sucks, and because I get paid to look at pictures of mostly good architecture while I'm there. Could be worse.

Favorite lyrics to the song "Windows in the Sky":

I know I hurt you and I made you cry
Did everything but murder you and I
But love left a window in the skies
And to love I rhapsodize
November 27, 2006
Yay! My bike is done, more or less. There's more that I could do on it, but for the time being, it's built up, rideable and fast. So fast. I took it for a quick spin this morning before classes and it rides so well. I'm still getting used to the whole having the shifter integrated with the brake levers as well as having more than 14 speeds to choose from, but in time, I think I'll manage. The compact geometry will also take some getting used to as it moves the wheels in a bit closer together. As a result, it makes the bike look kinda small, but on the flip side, its considerably more responsive to acceleration and cornering.

I just returned from Thanksgiving break in Los Angeles. It was warm and more or less sunny. I returned to similar, if not slightly cooler weather here in Boston. I also, luckily, made it back in time for Becky's 25th birthday. We bowled at Kings (I sucked, didn't even get to a 100; both times. . .) and then went to the basement of the Pour House for more birthday imbibing. I would show you pictures but people might someday run for election or something and well, good times.

Now, back to work. . .
November 21, 2006
So I've been working on a new "version" of architets.com. Nothing dramatic, but I felt like it was time to change up the style and structure of the site a bit; make it look a little more "professional" and less amateurish. Of course, I think part of the charm of the tetslog is its inherent simplicity childish quality, so I don't want to lose that aspect of the site. The color scheme is the same; I just couldn't get rid of the pale blue background. I'm adverse towards making large changes to my site. More than anything, I wanted it to be easier to navigate from one blog entry to another as well as have a more uniform layout for the entire site. It will be up soon, I think.

I'm currently in L.A. for Thanksgiving, where I'll get a chance to see my parents and grandparents for a few days. It's a short visit, but one that I've been looking forward to for a while now as I don't get the chance to see my grandparents very often. The last time I saw them was in May for my little sister's graduation. It's also nice to experience some nice warm weather. Yesterday the high was in the 90's apparently; Boston was, well, chilly.

Thesis stuff fell into a bit of a slump as of late. The issue being, what's my thesis? I know what I want to design, I know where it's going to go, I know what the important issues that will help define what the parameters for the project will be; I just don't know what the big conceptual idea behind the thesis will be. . . which is an issue because I can't have a thesis project without one. I have a project; but still no thesis.

On a lighter note, there's a new burger out at Wendy's that I'll have to try out at some point. I checked out the nutritional values here. Their website is kinda dorky, but I'll still eat there.
November 15,2006
For one reason or another, I've never been particularly fond of Rem Koohaas' projects. They seemed chaotic, frenetic, and unnecessary. Like Gehry's work, I felt it relied too much on form and abstraction. Too some extent, OMA's work does rely on such principles, but I'm beginning to realize that they do it in such a way that is both clever and ingenius. As I've been researching some of their work for my own thesis, I'm discovering that in fact, I rather like his work. I've always had a healthy respect for Koolhaas (funny website of him that's been recently going around), but until now, never took the initiative to read the ideas behind the projects under the assumption that it would be more of the same blase archispeak. Turns out that for once, an architect can both theorize and realize the architecture.

I'm currently infatuated with OMA's project in Porto, Portugal: the Casa da Musica. It begins to address some of the similar issues that I am encountering in my thesis research, such as incorporation of contemporary structures in historic neighborhoods and the de-emphasis of the shoe-box typology of concert halls. Major differences in my program however include the addition of performance halls for a wider range of music and dance. I also feel that the inclusion of facilities that do not necessarily correlate with the performing arts presents an important requirement in designing architecture that functions around the clock, not just on nights with a performance. My project will also be less about the iconic impact of the concert hall. It will be more about the ability of architecture to generate pleasant urban development in a decidedly rural environment at a scale that befits a small community of artists and non-artists.

My bike is coming along briskly now and under budget. Well, it's a little over-budget, until I can sell a used Giant road bike that I bought to scavenge the parts off of for my own bike frame. I'm hoping to get at least 300 dollars for it, but would probably settle for 250 or so. There's a picture of it to the right, in case you're interesting in buying it or if you know someone who's looking for a good aluminum frame. The only things left that I need to buy for my new bike is a saddle and a seat post. At some point I'll consider upgrading to a 10 speed cassette, but for now, it should be an improvement upon the 7 speed rear freewheel I've been using.
November 6, 2006
I'm currently sitting at the dining room table preparing a an abstract, outline and bibliography for the final paper for my East Asian Urbanism class. The sun is shining in to the room and warming up the air around me. I don't need to turn on any lights as the sunlight is plentiful especially as it glows off of our shiny hard wood floors. Why am I telling you this? Because I can, from my laptop and my newfound ability to work from wherever I desire. No longer am I restricted to the life-sucking atmosphere of the trays inside school, nor am I relegated to hunkering in my ill-conceived work area in my bedroom.

This past weekend, Becky and I had a whirlwind trip to New York to visit some of her friends from Brown and to watch the NYC Marathon. We left Saturday afternoon, stayed with one of her med. student friends and came back late last night. We saw Lance Armstrong (he finished in just under 3 hours) as well as one of Becky's former crew teammate who was also running. I don't know why one would want to run for 3+ hours straight, but I guess 37,000 people have some weird masochistic idea of "fun."

I met with Jorge last week and I'm moving along with Thesis prep. I've done several case-studies on symphony and opera halls; some that sound good (Symphony Hall in Boston & the Grosser Musikverreinhal in Vienna) as well as the bad (Avery Fisher Hall at Lincoln Center). While in New York, I would have loved to have heard the NY Philharmonic play there to see if I could compare it with the Boston Symphony here, but unfortunately the Philharmonic was on tour in Japan and Korea. Go figure. I don't meet with Jorge again until next Tuesday, but I hope to have chosen a site as well as a good handle on a detailed program for the building. Site selection has come down to two major concerns: visibility/iconographic v.s. community/accessibility.

Mid-term elections are tomorrow and I hate to be preachy, but I hope everyone does the right thing and lets the GOP know that we're not happy with the way they've run the country for the past 6 years. I'm glad that I still vote in Washington as I think it will make a bigger difference than voting out here in Cambridge where it really doesn't get much bluer. That being said, I hope the polls are correct in predicting the loss of a Republican majority and the re-emergence of Democratic control of the House and Senate. It will be nice to actually have bi-partisan dialogue again won't it?
November 1, 2006
Once, a long time ago, I had the intention of keeping my blog updated while work on my thesis progressed. However, as I mention on the front page of architets.com, my blog primarily functions as a procrastination tool. If I have nothing to procrastinate from, the blog is useless to me. So far this semester, I've been able to manage my time well enough that I don't feel forced to work on anything; all the work has been at my own pace and on whatever I feel like working on. Granted, it's been slow and I don't have anything magnificently cool. . . yet.

My focus thus far mostly involves working on site selection and precedence. Much of my interest so far revolves around acoustics and the quality of sound in opera halls and symphony halls. I know I started out my investigations with a look at the intersections between music, architecture and the other arts (which is why I wanted to design a performance hall to begin with) however, I'm finding this analogy to be a little too overdone. It seems a lot of people have looked at the overlap of the arts (not that I thought I was being particularly original or innovative) and in one way or another have been able to argue their similarities through linguistics or theory or philosophy. That's great, but I'm an architect and I want to design building not buildings that look like music. So what's my thesis? I wish I knew. . .

On a more exciting note, I've begun the process of building a new road bike. After another long summer of lots of riding, the old road bike seems like it's on its last legs (check out the new fork & new rear triangle). I thought it was done after last summer's daily grind of bike couriering but somehow it managed to eek out another year, albeit a patchwork job at best. Last week I won an auction off of EBay for a practically new 2006 Specialized S-works E5 road frame which will become the basis of this project. I was a bit skeptical at first as to how "new" it would be; I was expecting it to have more scratches and worn areas etc. but in fact the bike was in great shape.

To go along with this purchase, I already bought another complete frame for really cheap from which I'm salvaging parts to put on the new frame. If I see a good deal on random parts, I also buy those, for example: i bought a +300.00 crankset for 75 because it was used and the guy didn't need it anymore. How cool is that? The goal is to have a completely rideable bike by spring.

In the previous three years I never noticed how early the sun sets in the Fall, particularly after daylight savings (It doesn't really save much daylight if you ask me). I think the reason I never noticed this before is because for the first three years here, I was predominantly in school working away during sunset period. I got to school around 9 or 10 in the morning and often never left school before it got dark except to maybe step out for lunch. Now, however, I have enough free time that I'm able to recognize how early the sun sets. The shortened daylight has seriously cut into my tennis playing time and that annoys me. It's also getting cold. To warm myself up, I've updated my projects section with images from my Honduras project.
August 20, 2006
My roommate Mike is moving out this weekend to his new apartment. Hopefully he remember to take out all his trash and remove all his junk from the fridge as well. I'm staying at my current apartment and have found a new roommate who will be a grad. student at Harvard as well. Mike's moving in with his GF and for the next few weeks I'll have the apartment to myself until Sam, the new guy, moves in.

Thesis work has been slow going. I've been putting in at least a couple hours a night on the map of Walla Walla. It was great to get the dwg. file, but unfortunately, many of the line that I wish were on different layers are in fact all on the same. For example, the big task of the day has been changing all the sidewalk lines and random other lines onto their own layer so that they will be distinguishable from the street curb lines. It wouldn't be so difficult if the curb lines were all continuous lines. Because they are split up into tiny lines everytime two lines intersect (which happens quite frequently) I must use the lasso tool to go around the perimeter to select lines within a street block, without selecting the street curb lines. Then I can go in and change those lines to the appropriate class (or layers for you autoCAD people. . .). Sound monotonous? Well, it is and it's taking forever. Hopefully it will be done soon.

Regardless of how long it's taken, I'm glad I'm doing it now while I have the time to do it slowly and without any looming deadlines. I've given myself a tentative deadline of before school starts for me to have most of these mindless CAD'ing work. Which gives me about three more week. Ugh, I can't believe school starts in three week. . . summer went by so fast.

I'll be going to New York for a couple of days to watch the U.S. Open again the Monday and Tuesday after Labor Day weekend. Hopefully Andy Roddick will be able to get out of the first round this year so that we'll have a chance to see him play. Federer is also on the list of course as well as Agassi, since it will be his final year. I'm hoping they all make it to the second week because I would like to see them all this year. And James Blake too!

Images of my project from last semester have been completed. Since I work part-time down in the GSD library's Visual Resource department, I had first access to the slides that were taken of my models. I've scanned them in and will have them posted soon. Maybe tonight if I'm not helping Mike move out.
August 2, 2006
My last day in Walla Walla turned out to be fairly productive. I think it's the typical architect's mindset that things will be done last minute regardless of what the task requires. Until the panic of not being able to finish sets in, nothing really gets done. Not entirely the case this time, but nonetheless, I certainly could have managed my time a little better so that I didn't have to rush through today.

I got back from my travels around Idaho on Saturday. I spent most of Friday driving up from Sun Valley, through Boise, along a really windy but beautiful road up through McCall, down into Lewiston, up to Moscow (where I did my undergrad) and then up to Coeur d'Alene. I used this opportunity to see some of my best buds from my days at the University of Idaho, some of whom I hadn't seen in nearly 3 years. I thoroughly enjoyed the chance to see them and hope it won't take me as long to do it again.

The problem with doing site research on Walla Walla is that I don't know what to take picture of or what kind of information to gather. I grew up here and I already know what it looks like; what do I need to take pictures for? It's hard for me to look at it objectively as I would on any other site research visit because to me nothing is out of the ordinary or worth taking a picture. I've done my best to put on my tourist hat and to take as many photos as possible.

The other problem is finding an appropriate site. Part of me wants to keep things they way they are and look for a site that's essentially an open lot or a parking lot with a few small ugly buildings. Another part of me wants to demolish stuff and another part of me wants to do a little of both. With what I've done so far, I guess I'll just have to take it all in and sort things out over the next week or so before making any rash decisions. Since it's a theoretical project, I can always do whatever I want, but I'm still going to have to defend my reasons for why I chose a specific site, so I need to make sure my argument stays strong.

Tomorrow morning (really really early) I leave to go visit Becky and to see how she's doing down there in the swamp they call New Orleans. Then it's back to Somerville. Hooray hot humid heat. . . I must say, it's really tough to beat the summer weather here. Walla Walla's been near perfect; maybe a touch too warm, but then I run a little warmer than most so I'm a little biased.
July 27, 2006
So in order to go cycling with Irwin, I needed to rent a road bike for the day. At 25 dollars a day, I was able to get a hold of a Felt road bike with Shimano 105 components. While not a big fan of the triple chain rings (what's up with granny gear? what am I supposed to do with such a small chain ring?) I didn't have much of a choice, so i just pretended it didn't exist and just used the two big rings. What impressed me the most, however, is how light and stiff it felt compared to the bike I've been riding for nearly the last 10 years. I really want a new road bike; if only I had a couple thousand dollars to spare.

Yesterday morning's ride consisted of a series of out and back roads that took us up into some of the foothills of the mountains that surround Sun Valley. The gradual climbing roads were pretty good, but best of all, the views were spectacular. Flying down hill was also pretty fun. I attempted to catch a truck at 35mph, but it was too far ahead before we had to slow down to turn back onto the bike trail.

We also went to a bar called Grumpies. They serve beer in large schooners for 32 oz. of beer goodness. This helped wash down a locals only meal called "the doublewide," which consists of two corndogs on a bed of french fries that are then covered in chili, cheese and onions.

Unfortunately, I think my stomach's still a little weak from battling some old turkey meat that I used in a sandwich. Otherwise, the food here's been so good, my stomach can't possibly complain.

Tomorrow I drive down to Boise to see my buddy Jared for lunch before driving up to Coeur d'Alene to see some more friends from UofI. I also know that there's a Krispy Kreme in Spokane, so since all the stores near Boston are gone, I think I'm going to have to make a stop there to get my donut fix.
July 25, 2006
So, I'm in Sun Valley for a few days, hanging out at the Sentilles compound. What an awesome house. Beautiful views, comfortable couches; no wonder the AA always leaves Cambridge as soon as school's out.

So the last week has been pretty busy for me. Friday's big thing was a meeting with the Walla Walla Symphony board members. We met at their offices downtown and talked for nearly two hours about various ideas they have, things they want, what they envision for their future and some of their specific needs. It helped shore up some of the fundamental parameters for the project in terms of program. It's convinced me that the project wants to start primarily as a performance space for the symphony, but also to contribute heavily towards other types of performances such as musicals, plays and dance. What I had never considered fully was the need for embracing the needs and desires of the community. I was more interested in seeing what kinds of community arts organizations were interested and not in terms of general demographics.

So the public education aspect of the project will be a key component of the project. Practically speaking, it makes sense in terms of how and where funding (if this project were real) would emerge. It will also help in making the building occupied year long and at different times of the day, not just in the evenings for concerts. Now I just have to pick I sight. I'll have plenty of time to think about it as I've got a long drive ahead of me to get back to Walla Walla.

In other news, I met up with Irwin and Alec at the Gorge for a Pearl Jam concert. The show was certainly good, but I just love going to shows at the Gorge. As soon as I hear back from Alec, I'll have some images and possibly some video of the show to share. Until then, I'll just say that we had a lot of fun.

The drive down to Ketchum, ID was fairly uneventful. It's reminded me of both what I like most of Idaho and what I hate most about Idaho. Love the natural beauty and scenery, but I just loathe the uncontrolled sprawl and poorly planned and designed suburban developments, particularly those around Boise but also evident even up here around Sun Valley.

I'm sitting in Irwin's very sunny and bright recreation room, but my MacBook's screen is so bright that I have no trouble with glare. This computer is awesome.
July 20, 2006
Only hit for a couple hours today but it was cut throat, so it was partially more demanding. Yesterday was two and a half hours of tennis. The feet hurt (ouch) and I'm super thirsty. Thankfully we have air conditioning.

I met with one of the Walla Walla Symphony board members yesterday. He gave me great insight into the direction he envisions Walla Walla headed towards. What I must now decipher is how much of that information I will be able to use in my own research into this project. He gave me a some ideas on possible program and locations. I guess what I'm really concerned with at this moment is site, so it was good to hear what he had to say about that issue. Tomorrow I will be meeting with the rest of the board members of the Walla Walla Symphony for a small discussion with them about the future of their organization and its impact on Walla Walla. Unfortunately I won't be able to play tennis because of a time conflict.

The City of Walla Walla's GIS office came through for me with a complete set of CAD drawings for the entire city, complete with contour data, street and building outlines. They also included a fairly high resolution aerial image of Walla Walla. Maybe I can start making pretty drawings now? Perhaps. . .

After picking up the CD with all of this planimetric data, I made a quick stop at Jack in the Box so that I could munch on a Bacon Ultimate Cheeseburger. It's been so long since I've had one and it tasted so good. So worth the drive out there.
July 18, 2006

Day 1 in Walla Walla:

The Starbucks downtown tried to con me out of paying for using their wireless service but someone's got an open connection somewhere nearby I've been able to leech off of; hooray technology.

I forgot how nice the summers in Walla Walla feel; today there's a pleasantly cool breeze, but still no clouds in sight. It's a big change from the rain/thunder/hail storm the Becky and I endured last weekend in New Orleans. Who's bright idea was it to walk through Audobon Park to cool off in the rain again? Thankfully, I think my phone will make a remarkable turn-around and once again be semi-functional (the screen is another story altogether).

Every day at noon a small contingent of Whitman College professors turn out at the outdoor tennis courts to play a set or two of informal matches. It's something that I used to partake in back in the day and it was really fun to go back out there again today and see how everyone's doing. They were jokingly upset that I've been playing fairly regularly; I believe they called it "cheating". It was also good to hit with my dad again so we rallied back in forth for a while before he tired and was replaced by long time family friend Prof. Hashimoto. Hopefully I'll be able to go out and hit tomorrow as well.

As for thesis, I've arranged a meeting with one of the Walla Walla Symphony board members for tomorrow. For one reason or another, he can't meet on Friday along with the other members.

I've also made an initial attempt at getting a hold of GIS data for Walla Walla. The city of Walla Walla has a pretty extensive collection of data and resources available for free, but they generally provide files for specific quadrants of the city. The city is divided up into about 35-40 quadrants and thus the issue is that they may be unwilling to give up data for the entire city. I don't know why. I hope to compile it all together anyway, but hopefully they'll give me access to the CAD files.
July 17, 2006
I'm currently sitting in the airport at Seattle enroute to Walla Walla and I'm seeing so many familiar things. The first hint was when I actually flew over Walla Walla while coming into Seattle from Dallas-Fort Worthe. Now you're probably wondering how I could be sure that it was Walla Walla when I'm looking at the earth from 38,000 feet, but I'm certain it was Walla Walla. At first I doubted myself. But then I started to recognize land forms that are distinct, such as the South Fork of the Walla Walla River, and the Blue Mountains, the Mill Creek Reservoir then the clincher, the distinctive outline of Walla Walla's Regional Airport. The A-shaped formation of the runways, much longer than what is necessary now for the small turbo-prop plane I'm about to board gave it away for me.

Now as I sit in the waiting terminal, the fact that it's a familiar airport, one where I've made countless layovers while flying in and out of Walla Walla is beginning to dawn on me. I've eaten at the Burger King (and oddly enough I remember it being much more expensive), and sat in this waiting area and browsed that Duty Free Shop.

The other realization now is that I'm no longer flying home. I'm flying to my parents house, the place where I grew up, but it's no longer my home. My mission, besides seeing my mom and dad, revolves around school and specifically my thesis. It's to try and see the city not from the point of view as a Walla Wallan, but from someone who can distance oneself from thinking of it as home. The separation is necessary because the changes I may propose might not be what someone who calls Walla Walla home might want or think is appropriate. Instead, they will be things only someone looking in from the outside, but with the knowledge and the sensitivity for the city can propose.

I grew up in Walla Walla, and I know Walla Walla. We studied its history, culture and significance. I know its strengths and weaknesses, but because I no longer call Walla Walla home, I'm not afraid to acknowledge those weaknesses, advocate and question certain ideologies and play off of what works.

I'm going to start blogging again. Maybe everyday, maybe not, but certainly more often than I have in the past year. I want this to be a way for me to recall all the steps and tribulations I will encounter as I begin my thesis. I'm not ready to call it a diary, but I guess in way it is one, only it's open to the public. If I can think about my thesis even once or twice a day, I want to record those impressions, even if it's to vent frustration or anxiety. Hopefully, the more I write, the more I'll understand the issues that no doubt will be flying around in my head.

I have to go now as my flight boards soon. I'd upload this now but SEA-TAC apparently doesn't have free WiFi access, or at least not here. So I'll wait until I can track down someone's free wireless!
June 3. 2006
Summer vacation officially started last Friday at about 12:05 when I emailed my professor my Final Exam for International Design Practice. The 24 hour take home exam consisted of writing two essays which I chose from a set of four available questions. This final exam was preceded by a final exam for Rafael Moneo's class "On Contemporary Architecture," a three hour torture test to see how well we paid attention during lectures and how well we understood his reading. Actually, I think it was more of a test to see if we could remember what he thought about various works of contemporary architects rather than to test our actual intelligence. Regardless, I'm pretty confident that I passed all my other elective courses this semester and I know I did pretty well in studio.

Option studios definitely suit my style better than the core studios at the GSD. I find myself feeling particularly lucky in having studied under two very good studio instructors; not to say that core studio instructors were bad, but I felt more motivation towards options because they were both studios I really wanted to pursue rather than projects we were forced to produce. I never felt the pressure to work on things I wasn't interesting in (housing and diagrams). I have only computer renderings available for viewing at this time. I don't have my models because they are being photographed for possible StudioWorks submission. I hope the pictures come out nice.